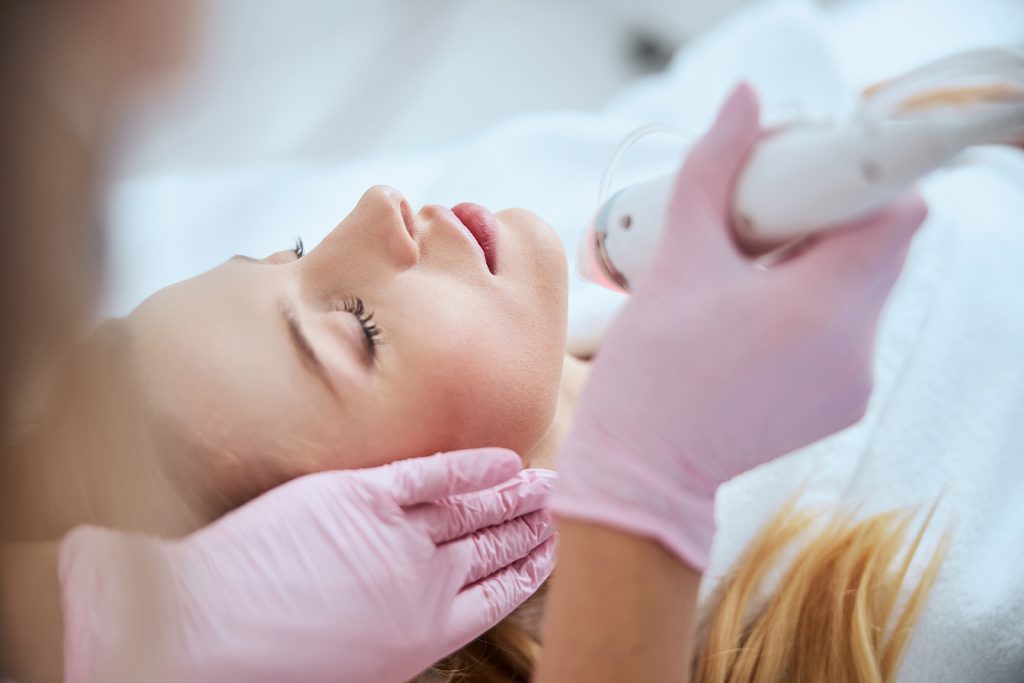 Microneedling, also known as collagen induction therapy, is a rejuvenation treatment that is minimally invasive and is caused by using thin needles to make holes on the top of the skin. These pin pricks stimulate the healing process producing collagen to the area. As we age, the production of collagen decreases causing us to gain wrinkles and tired looking skin. In addition, with producing collagen, your provider can also offer to add vitamins or medicine to further help your skin bounce back to a more youthful glow. 
Anyone with a fear of needles might find this treatment to be intimidating, however, the treatment uses needles that are so fine you won't feel them. The procedure is painless and is done with a handheld device that is rolled over the affected area in a circular motion. There is also the option of a topical anesthetic for those who are more sensitive or nervous about treatment. 
So, what skin conditions does microneedling treat? This procedure helps improve both the look and texture of your skin. Whether you have wrinkles, stretch marks, acne scars, or anything else that causes you to be dissatisfied, microneedling can help you rejuvenate your skin to the look you want. 
To go along with scar treatment, it also helps reduce sun damage along with other forms of discoloration. While it is known to even out skin tone, it will also reduce the look of pores. Plus, if you use anti-aging creams and moisturizers then this treatment will open up your skin, allowing it to be more receptive to skin care routines. This also helps improve the effectiveness of topical acne treatments, further improving the appearance of acne. 
Once you know your aesthetics goals, it's time for treatment! The duration of the treatment will depend on the health of the area as well as the extent of your goals. Some areas such as legs, back, buttocks, or chest will require multiple treatments, whereas smaller areas like the hands will be quick. 
The time it takes to see results will also depend greatly on the size of the area being treated and how many treatments are required. Microneedling will produce results typically within the first 72 hours, however, the most dramatic results won't be seen until 4-6 weeks after treatment because that is roughly the time it takes for your body to create collagen. So, in addition to a quick and painless procedure, you will get to enjoy initial results within a couple of days! 
Talk to Dr. Lyos at MD Aesthetica Medspa to see if you are a good candidate for microneedling!