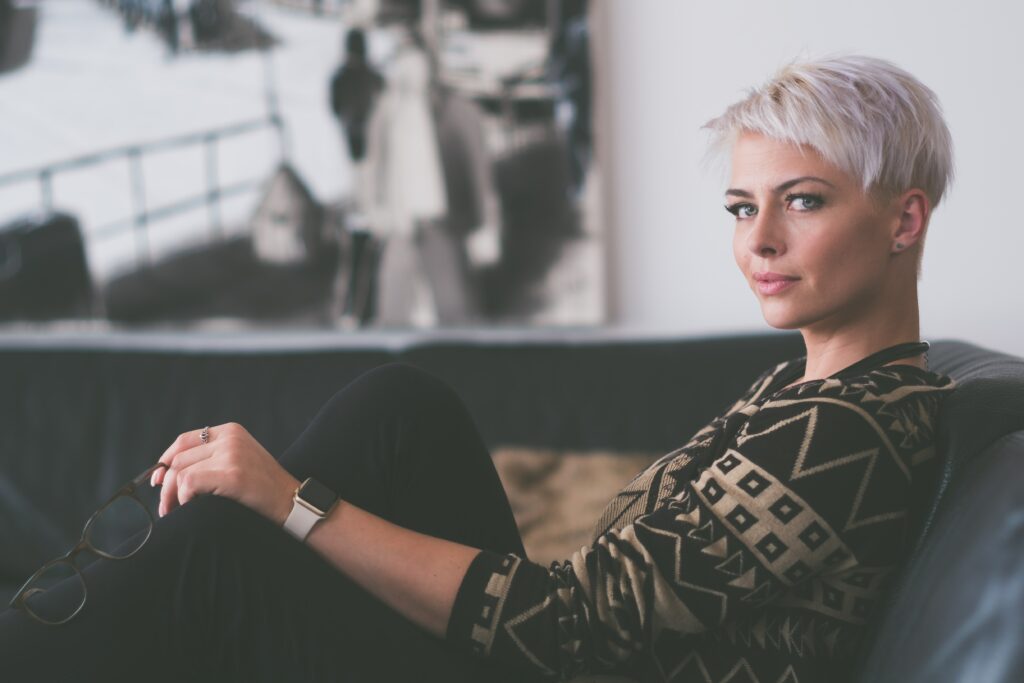 Remove wrinkles with ellacor® with Micro-Coring™ technology is available at Houston's premier medical spa!
In the fight against facial wrinkles, certain procedures may be invasive and painful, especially when you are looking for natural-looking results. What if we told you that it doesn't have to be that way? With ellacor® and the company's exclusive Micro-Coring™ technology, this first-of-its-kind device is able to remove skin on the microscale to reduce the appearance of wrinkles.
Get ready to reveal your inner youth without the need for surgery. Ellacor® wrinkle removal treatments are available at MD Aesthetica MedSpa in Houston, conveniently located on the Katy Freeway (I-10 West) between Campbell and Blalock!
Click here to set an appointment for a free consultation!
What is ellacor® and why is this a groundbreaking development in wrinkle removal?
What causes wrinkles?
A combination of factors cause wrinkles, most notably aging and exposure to ultraviolet (UV) radiation—which speeds up the aging process. Skin, either through natural progression or accelerated due to repeated and excessive sunlight exposure loses elasticity, becoming more fragile. Natural oil production increases, drying your skin out and giving it a wrinkled appearance.
In addition, fat cells in the deeper layers of your skin also diminishes, causing skin that is loose, saggy, with more prominent wrinkles.
What sets ellacor® apart from other skin revitalization procedures
In other skin revitalization treatments, lasers, radiofrequency (RF), and ultrasound technology is used to cause thermal injury to the skin as a means to reduce the appearance of wrinkles. On the other hand, ellacor® utilizes hollow needles to remove excess micro-portions of skin. This allows for wrinkles to be removed without signs of scarring. In a single treatment, 6,000 to 12,000 microcores of excess can be removed, leaving skin that is smoother and tighter.
Ellacor® is FDA-cleared to treat moderate to severe wrinkled skin in the mid to lower face. In clinical trials, it was mostly used to treat wrinkled skin on the cheeks, around the mouth, and under the chin. Remember, this is a non-surgical, non-thermal energy treatment that can help smooth and tighten your skin.
More about ellacor®: Frequently Asked Questions
Who is a candidate for ellacor® anti-wrinkle treatments?
Ellacor® is designed for patients 22 years of age or older with moderate to severe wrinkled skin in the mid to lower face.
How many procedures will be needed to get the best results?
As with the clinical trial, it is recommended that three (3) treatments roughly thirty (30) days apart is the best way to achieve optimal results.
How long does an ellacor® procedure take?
An ellacor® procedure usually takes 30 minutes.
Is this procedure painful?
Dr. Lyos will apply local anesthetics to the treatment area. However, very, very minor discomfort (on a scale of 1-10, it averaged being a 2) was reported by patients that participated in the clinical trials.
Is there any downtime?
Roughly 7 out of 10 patients were ready to go back to resuming normal outside-the-home activities within 3 days of the treatment. However, not everyone's skin heals at the same pace, so it really depends on the individual patient. Some of you may prefer to have a longer recovery time.
Is ellacor® the same thing as microneedling?
While microneedling and ellacor® involve the use of needles, the actual treatments are completely different. Microneedling only injures the tissue to help remove wrinkles via displacement; on the other hand, ellacor® is the first of its kind to actually remove skin on the microscale.
Turn to ellacor® at MD Aesthetica with Dr. Lyos
Dr. Andrew Lyos is a Board-Certified plastic surgeon with extensive experience in aesthetic medical care. Treatments like ellacor® are heavily dependent on the experience that a provider can offer, and you can trust Dr. Lyos to give you the best ellacor® treatment experience in Houston.