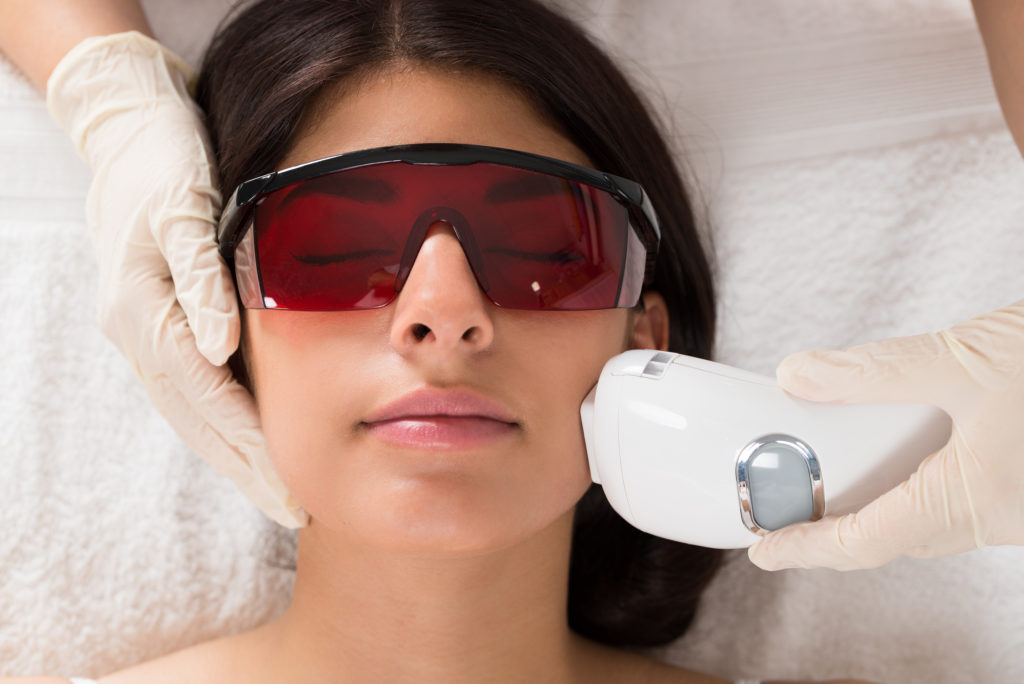 What is ResurFX?
ResurFX at MD Aesthetica (a form of non ablative laser resurfacing) is an FDA-approved medical device that improves upon past generations of laser technologies to improve fine lines and wrinkles, soften visible scars, improve skin texture and complexion, and promote collagen growth while having minimal downtime during and after this nearly painless procedure. Our fractionated non ablative laser works principally by the laser creating zones of heat injury to the skin below the surface. This results in collagen production being stimulated as the body naturally heals itself and skin tightening. These great results with minimal downtime are what deferential it from past generations such as CO2 lasers which involve several days of swelling after the procedure. The best results of ResurFx are obtained after several treatments customized depending on the conditions and deserved results.
ResurFX treatments target:

Fine lines and wrinkles
Strech Marks
Scars
Hyperpigmentation
Sun Sports or Age Spots
Uneven Skin tone
Loose Skin
How does ResurFX work?

ResurFX is a top grade laser made by Lumenis®, one of the world's most respected makers of medical devices. It is a skin resurfacing procedure that prioritizes patient comfort levels just as much as effectiveness. ResurFx is a non-ablative laser meaning it stimulates the skin to develop collagen without harming or ablating any skin. With the creation of additional collagen, the skin is visibly tighter, more even, and more youthful. As a fractional laser, the energy is delivered to the skin in tiny patterns requiring only one pass over the skin.
During a ResurFX laser skin rejuvenation treatment, a topical anesthetic is typically applied and the patient numbs for 15 minutes. Due to ResurFx's non-ablative nature, most patients find the treatment very comfortable. Usually a small fan blows refreshing air on the treatment area for comfort. Depending on the size of the area, treatment usually takes around 20-30 minutes.
ResurFX is recommended and most effective as a series of treatments. Because of its less invasive nature, it typically requires at least 3-4 treatments each about 1 month apart for significant and meaningful results.
Post treatment procedures

After ResurFX laser skin resurfacing, there is usually a window of recovery where there is some redness and swelling. Patients can expect to return to their normal activities the day after the procedure. The redness, swelling, or minor irritation similar to a mild sunburn rarely last more than a day or two and subside quickly. It is important to not that sun exposure before and following the treatment should be avoided and sunscreen with an SPF of 30 or higher should be applied daily in the days following the procedure. After the effects are gone dropping down to an SPF 15 or higher every day is acceptable.
Call us today to talk with one of our laser treatment specialists in Houston to see if ResurFX is a good option for your goals and concerns.