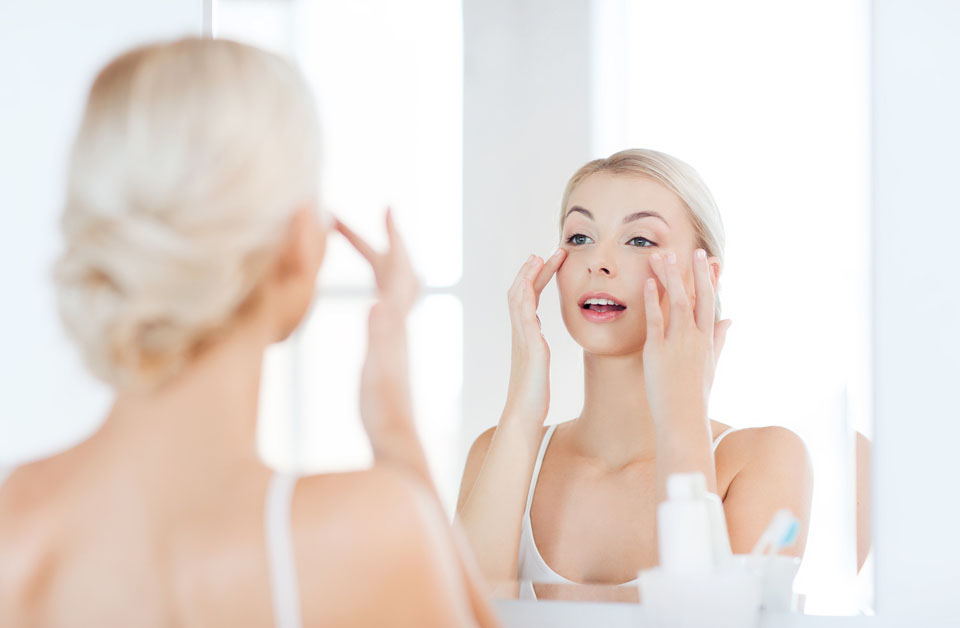 3 Benefits Of a Medical Facial vs. Spa Facial
Best Medical Grade Facials Houston
There are many benefits to getting a facial from a licensed medical aesthetician in a medical practice vs. a normal spa setting.
1. Healthy Skin From the Inside Out

If you want your skin to glow and look its absolute best, see a licensed medical aesthetician at MD Aesthetica by Dr.Lyos. A regular skin care regimen including periodic cosmetic treatments and medical facials in addition to the right products for your unique skin type is just as important as eating a healthy diet, drinking plenty of water, exercising regularly, and getting enough sleep. Just adding products to the outside of your skin is not enough to truly restore and rejuvenate your skin health.
2. Personally Customized Treatment Plan

Erika, a medical aesthetician, works closely with our board-certified doctor and physician assistants to analyze and assess your personal skin needs. Whether it's teen or adult acne, aging skin, rosacea or melasma that is bothering you, our dermatology team will listen to your concerns and customize a treatment plan including medical facials to properly care for your skin type, tone, and texture.
3. Medical Facials Work on A Cellular Level
Your skin takes 3-4 weeks to complete a full "life-cycle"of shedding and regenerating skin cells.  We recommend scheduling a medical facial, microdermabrasion, or chemical peel treatment every 4-6 weeks for maximum benefits. You'll begin to notice improvements to your skin tone, texture and appearance instantly!
What to Expect During a Medical Facial?
Deep Pore Cleansing
The first step of a medical facial is a deep pore cleansing. Erika here at MD Aesthetica uses medical grade SkinCeuticals, SkinMedica, or Yonka products and equipment which assist in a deeper cleansing of the skin without disrupting its natural barrier function, which has a balanced pH, oils and lipids that are essential to skin's health.
Skin Analysis
The second step of a medical facial is a thorough skin analysis and discussion of your concerns. Erikais trained to "see" the skin with her fingers, so she will touch the skin as she looks at it under a magnifying lamp to assess your skin needs. She will then determine your skin type and the products and treatments she will use for your customized medical facial. In addition we have the advanced VISIA skin analysis system
Exfoliation
Exfoliation, either physical (microdermabrasion crystals) and/or chemical peels (acids and enzymes) stimulate cell renewal, removes dry skin, breaks down stubborn discoloration (brown spots) and fades post-breakout (red/dark) marks. Exfoliation also allows active ingredients to absorb deeper within the skin for maximum skin renewal and optimal results.
Steam
Steam warms the surface of the skin, making it more receptive to treatment (masks, serums, etc.). It also enhances circulation and softens debris inside the pores for easier removal of blackheads and whiteheads.
Face, Neck and Décolletage Massage
Helps to promote lymphatic drainage–in other words, it removes toxins and reduces fluid retention. By flushing out these toxins we also promote circulation, which leaves skin glowing and more youthful looking.
Manual Extraction
Any congestion of the pores  such as blackheads or whiteheads will be removed. Having extractions performed regularly helps keep skin looking smooth and your complexion clear.  Erika is trained on how to properly remove these impurities and how to treat the skin afterward.
Masks
Used at the end of the medical facial, masks help lower the temperature of the skin to reduce redness and to deeply hydrate. Masks are also important because they target specific skin conditions. They can be soothing, calming, moisturizing, purifying, or stimulating and work in different ways depending on your skin type and condition.
Tone, Hydrate and Broad Spectrum SPF
These last few steps are the most important part of the facial.  Erika will use a toner to restore the skin's natural pH, and to help prepare the skin for proper absorption of moisturizer.  After the toner, she will hydrate the skin by applying a moisturizer suited to your skin type. Moisturizer is imperative to any skin care routine, regardless of skin type, as it replenishes much-needed water back into your skin. Lastly, Erika will apply a Broad Spectrum SPF product that will protect your skin from damaging UVB (sunburn) and UVA (aging) rays.
The Life Cycle of a Medical Facial
Immediately afterward your skin radiates a healthy glow.
48-72 Hours Skin is Hydrated and looking healthy as circulation has been improved.
28-48 Days Cells Regenerate and the long-term benefits of a medical facial and proper cosmeceutical care is achieved.
So what's the first step to healthy, more youthful-looking skin? Optimal results occur with consistent medical facials every 4-6 weeks. Come in for a complimentary consultation and skin analysis with Erika to assess your personal skin needs and start a treatment plan right away. We guarantee your skin will look and feel better immediately with the proper consistent care and treatments.
Call 713-799-0000 to schedule an appointment with Erika. She is available at the Memorial City Flagship of MD Aesthetica.