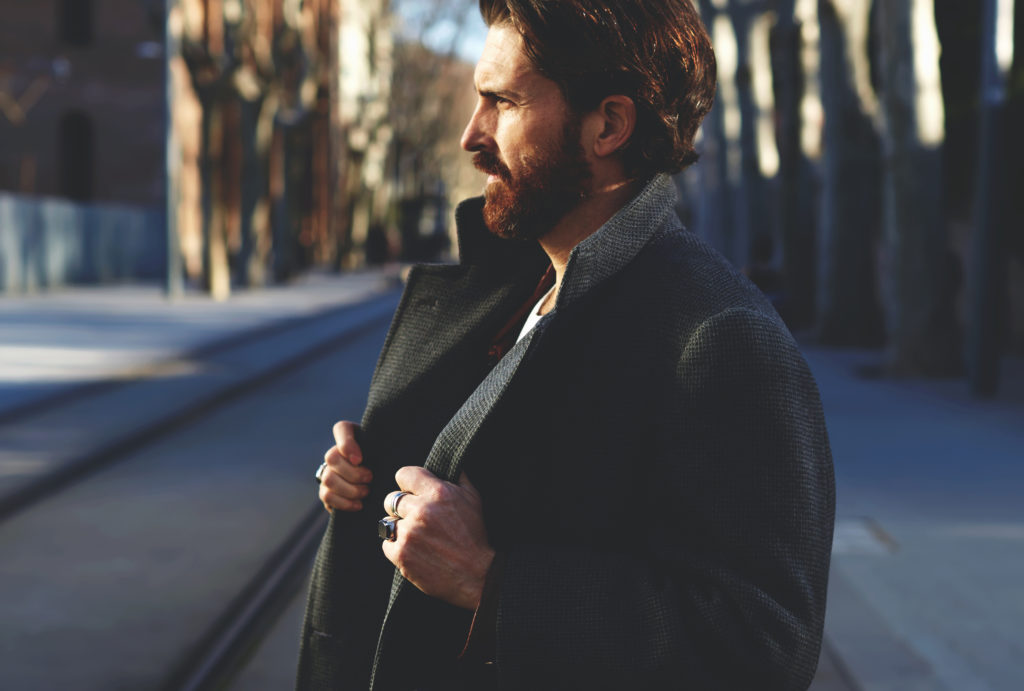 MD Aesthetica Services Tailored For Men
The skin-care professionals at MD Aesthetica MedSpa know that a man's skin has specific needs. MD Aesthetica offers procedures and products designed specifically to help our male clients improve the health of their skin.  MD Aesthetica is one of the top medspas for men in Houston.
Whether you want to look less stressed, improve sun damaged skin, get rid of unwanted hair or improve acneic skin, you can trust that the professionals at MD Aesthetica MedSpa will produce results. Below are some of the most common treatments for men at MD Aesthetica:
Men's Botox Houston
Up to 1 million cosmetic procedures each year are performed on men, and Botox injections and dermal fillers are among the most popular procedures that men select. Like their female counterparts, men want to feel confident and youthful, both in the workplace and in their personal lives. Botox and facial fillers help you achieve this confidence and offer the best version of you, so social interactions are all the more pleasant and comfortable.
At MD Aesthetica, we are well versed in non-surgical cosmetic procedures for men and are extremely sensitive to the masculine facial structure and the exact types of procedures and techniques required to maintain a handsome appearance. Botox for men is an extremely popular and simple way of achieving a younger appearance. In fact, the amount of Botox procedures performed for men has increased 310 percent over the past decade.
In many cases, men are seeking to get rid of frown lines and crow's feet. Botox affects neurotransmitters at the injection site and "freezes" the muscles in that area responsible for creating wrinkles that result from frowning and squinting. As a result, the face looks more relaxed, refreshed and younger.
Male Jawline Fillers Houston
At MD Aesthetica, we use Juvederm, Voluma, and Radiesse to enhance the jawline definition in men. The combination of Juvederm Voluma and Radiesse broaden and masculinize the jawline. Not only does this quick 30 minute in-office procedure have little to no downtime, we also have the power and the freedom to customize your results. If regular plastic surgery methods aren't an option due to the extensive recovery period, non-surgical chin augmentation is an excellent alternative for jawline definition and enhancement.
NonSurgical chin augmentation is very popular in our medical spa. Here are a few things to consider:
We use Juvederm Voluma and Radiesse for the chin and jawline. Both both fillers give good projection and hold their shape very well.
Juvederm Voluma is a spongy filler that we place superficially, closer to the skin. It feels similar to the chin fat pad.
Radiesse is more compact and paste-like, so we place that filler deeper, closer to the bone.
Results last up to 24 months, touch up's being performed usually at 12 months.
Male Cheekbone Filler Houston
Men tend to have flatter cheekbones than women.  As a result, filling the tear troughs of the lower eyelid and upper cheeks should add minimal to no volume to the cheek itself,but is able to smooth the transition from the lower eyelid area to the upper cheek.  Depending on the fitness of the man, if the area directly under the cheek bone is very hollow, reducing amount of hollowness without making it full or puffy can also be helpful in creating a healthier appearance. Smoothing these deep folds is often more effective than just trying to inflate the area around the cheek bone. 
Rested Appearance 

A good lower eyelid/upper cheek filling using Restylane should simply look like a well rested appearance, and not really add any "chipmunk cheek" appearance to their face.  Why?  Filling the lower eyelids and upper cheeks typically only requires 1-2 cc's of filler.  To give you a frame of reference, 1 cc is equivalent to 1/5th of a teaspoon (5 cc's).  2/5ths of a teaspoon will not make a huge difference in the masculinity or femininity of a face. However reducing shadowing on the lower eyelid and upper cheek will help in reducing the tired look. If there is still volume loss evident under the cheek itself,  Voluma may be recommended.
Mens's Coolsculpting Houston
Men carry fat in fewer locations than women. This localization of fat "pockets" makes CoolSculpting a simpler process for men. Primary locations are the "spare tire", "love handles" and in cases of pseudogynecomastia, fat deposits of the breast. Coolsculpting is a totally non invasive procedure and does not require any numbing, injections, preparation or after care. Coolsculpting for men tends to most in demand in the love handles, stomach, and chest area.
Men's Laser Hair Removal Houston
For many men, body hair – and where it appears – can become a point of frustration and embarrassment. Shaving is only a temporary solution, and the idea of waxing or electrolysis sounds like more trouble than it's worth. MD Aesthetica's advanced laser hair removal system is a safe, comfortable and proven alternative, removing hair from virtually any part of your body and keeping it off.
Men's MedSpa Houston
Let us help you be your best self today.
713-799-0000 or click HERE to request a complimentary consultation online.