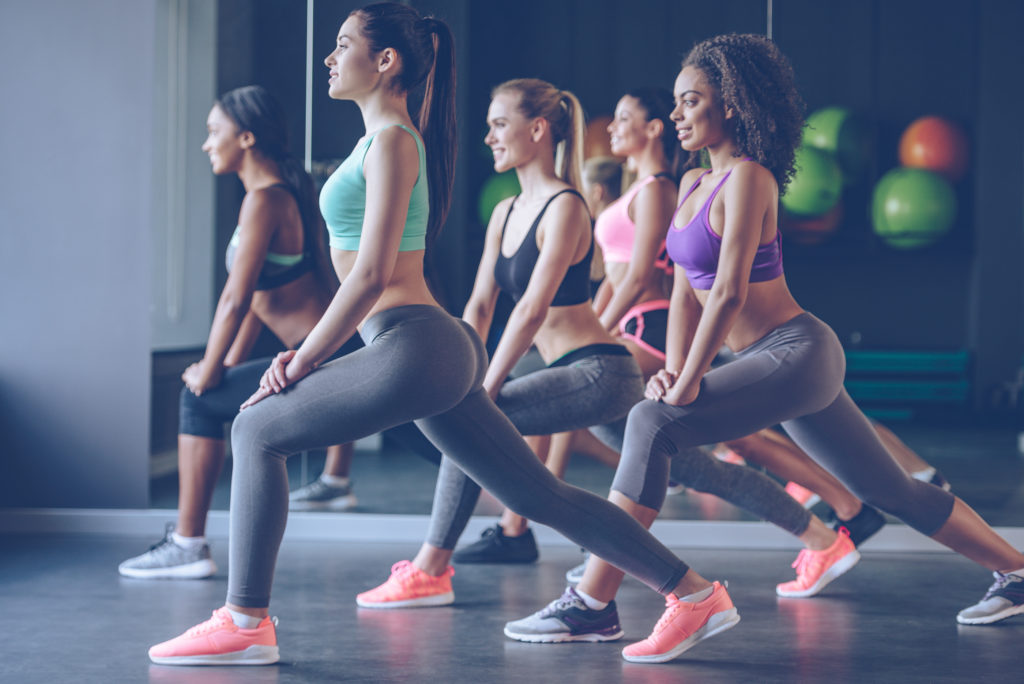 Thank you Houston for making MD Aesthetica one of the top CoolSculpting centers in the Houston region!
CoolSculpting Thighs Houston
It is no fun to be self conscious about a part of your body, especially your thighs. Even if you avoid your favorite guilty pleasures and hit the treadmill every day, you might not be able to get rid of fat in the "saddlebag" or "inner thigh gap" areas. Does this sound familiar? If so, you may have finally found your solution! CoolSculpting has been proven to reduce the size of thighs by freezing away stubborn layers of fat on your inner and outer thighs without surgery or downtime. Do we have your attention yet?
Freezing Your Inner and Outer Thigh Fat Away
We know that freezing away fat might sound a little strange to you. But the whole process is actually quite simple! Instead of undergoing a surgical procedure to get rid of your fat, like liposuction, CoolSculpting can make you look slimmer and more toned without a lengthy recovery period and invasive procedure. It is perfect for those who are not ready to commit to surgery quite yet.
So how exactly does it work? CoolSculpting, which is FDA approved, cools down the targeted area to freeze the fat cells in your inner and outer thighs. At this point, the fat cells are crystallized and eliminated from your body naturally over time without effecting any of the surrounding area. This type of fat-freezing treatment is known as cryolipolysis. Best of all, it involves no downtime, injections or incisions. You can go right back to what you need to do.
Most of the treatment process involves sitting back and relaxing. Our friendly staff will use the CoolSmooth cooling applicator that is specifically designed for the contour of your thighs. Since fat cells are more vulnerable to cold temperature than the surrounding tissue in your thighs, they are frozen while the rest of your body operates as normal. Between the next 3 weeks to 3 months, your body should naturally get rid of those crystallized fat cells, leaving you with slimmer legs. Some patients may need a few sessions to achieve their desired results. It is just dependent on the size of the fat layer and what you are looking to do.
Take a look at our CoolSculpting gallery which features before and after photos of our patients here!
What Will Your Legs Look Like After CoolSculpting?
CoolSculpting is not just some mysterious treatment that has never been tested. It is FDA-approved to freeze away fat cells, and has proven to reduce inner and outer thigh fat by 15 to 20% in three months, according to several publications. That makes it one of the best-proven technologies for getting rid of thigh fat. In FDA trials, 86% of patients saw a reduction in their thigh fat four months after their CoolSculpting treatment. The results are incredible, and should last for years, as long as you remain diet and exercise conscious. But no matter what, you will always have less fat cells in your body than before.
So what exactly can you expect for your thighs? You should see noticeably smaller fat bulges and a more toned appearance. These natural-looking results could appear after just three weeks, with more noticeable changes showing up after a few months. Most importantly, you should feel more comfortable wearing the clothes you want to wear. The main goal is to have you feeling happy in your own skin.
Is CoolSculpting The Right Choice for Your Thighs?
CoolSculpting is the perfect treatment for many people out there who are unhappy with their thighs. However, it is not a shortcut method to reducing fat. Rather, it is meant for people who already live healthy and active lives, but cannot seem to get rid of the few inches of stubborn fat on their thighs no matter what they do.
If you are a busy bee who does not have the time for a lengthy recovery period, CoolSculpting is for you! Likewise, if going under the knife makes you queasy, you can feel at ease knowing that CoolSculpting involves no incisions or needles. We will just have to make sure that you have enough tissue on your thighs for our applicator to grab.
Your legs will never look better than after your CoolSculpting treatment. To find out if you are a good candidate for this cryolipolysis procedure, book a consultation at MD Aesthetica! Our CoolSculpting expert, Lizzet, would love to help give you the legs of your dreams with this "COOL" treatment!
MD Aesthetica
713-799-0000