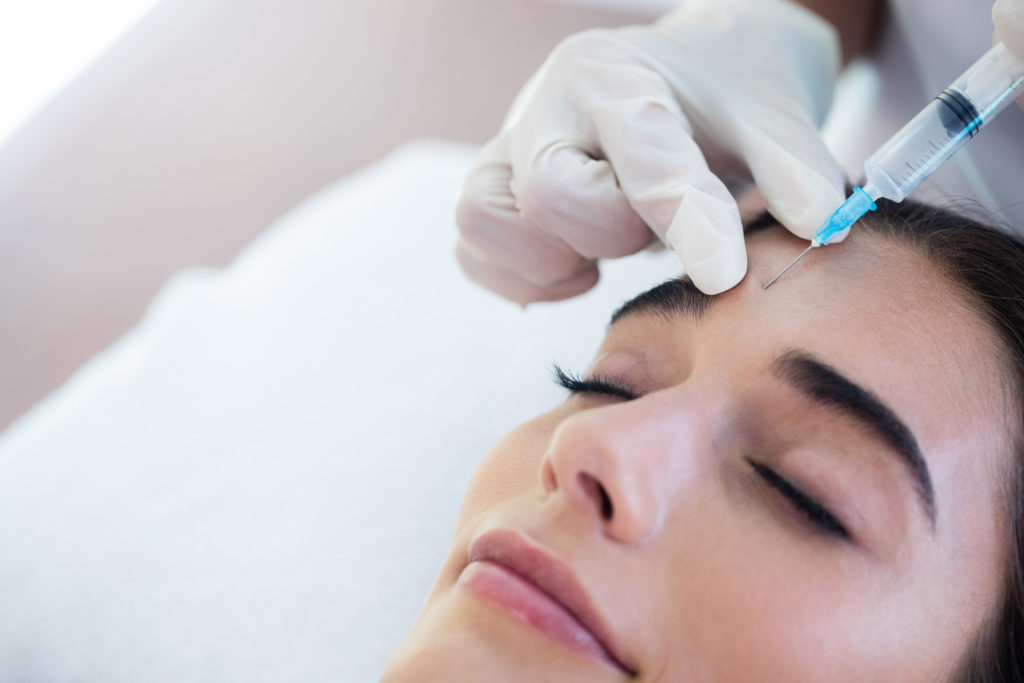 MD Aesthetica is one of the area leaders for Houston Botox and Filler injections! 
Injectables are a great non-surgical way to improve your facial appearance and can even treat issues such as excessive sweating and migraine headaches. However, BOTOX™ Cosmetic and dermal fillers provide different benefits. Our master injectors at MD Aesthetica in Houston can help you determine which of the variety of injectables we offer is the best option for you.
What's the Difference Between BOTOX® and a Dermal Filler?
BOTOX® Cosmetic is made from the neurotoxin botulinum toxin type a, which works by temporarily freezing muscle movement to address wrinkles and lines caused by repetitive facial expressions such as smiling and frowning. Conversely, dermal fillers are created to 'fill in' wrinkles and sunken areas of the face to achieve a more youthful appearance.
What is BOTOX® Used For?
BOTOX® Cosmetic is used for a range of issues such as signs of aging and certain medical conditions. This injectable typically treats:
Crow's feet
Frown lines
Muscle spasms such as eyelid twitching
Muscle stiffness
Excessive sweating (hyperhidrosis)
Migraines and headaches
It's most popular use at MD Aesthetica is to combat wrinkles on the face, particularly the upper face.
MD Aesthetica is one of the top BOTOX clinics in the nation and designated Platinum by Allergan, the maker of Botox.  You can trust that you're in skilled hands when you choose injectables at our Houston clinic.
What are Dermal Fillers Used For?
Dermal fillers are one of MD Aesthetica's specialties. These injectables can help you achieve a natural, subtle and soft look to many areas of your face. Each dermal filler product we offer has the capability to improve certain facial areas and is FDA approved for specific areas. Example include:
Juvederm® can help marionette lines, parenthesis lines, lip lines, lines along the corner of your mouth and acne scars.
Juvederm Voluma™ or Sculptra can restore volume to your cheeks which may have been lost due to aging or weight loss.
Belotero treats fine lines around the lips and eyes.
Radiesse® addresses wrinkles in the chin area and around the mouth.
Restylane is often paired with BOTOX® Cosmetic and treats wrinkles between the eyebrows, around the nose, jowl and mouth.
The right injectable for you depends on the area of your face you'd like to enhance. Our dermatologist can discuss your BOTOX® and dermal filler options and recommend the best treatment for you during your consultation.
In conclusion, if you struggle with lines and wrinkles and other skin conditions, please contact MD Aesthetica in Houston today at (713) 799-0000 to schedule your skin evaluation. Our cosmetic clinic serves clients in theHouston, Texas area including The Woodlands and Lake Jackson.