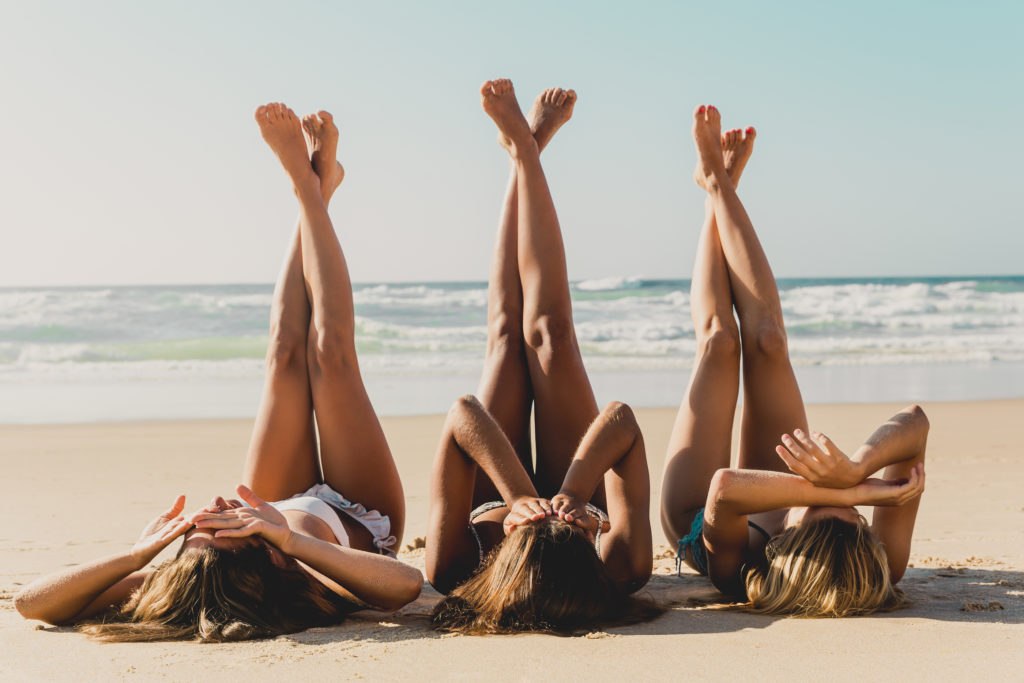 Why MD Aesthetica is Best in Houston for CoolSculpting?
From its initial launch in Houston, CoolSculpting has been one of the busiest offices in Texas! With an emphasis on natural feathered results, our professional staff pays meticulous attention to each individual's goals and fat reduction needs. MD Aesthetica will never recommend a service that does not match with a patient's condition or goals. Only MD Aesthetica puts our patient's above everything else.
Why MD Aesthetica for CoolSculpting in Houston?
MD AESTHETICA IS WEST HOUSTON'S LARGEST PROVIDER
Recently opened, MD Aesthetica's newest flagship clinic in the Memorial City area offers patients unmatched results in a serene, confidential environment. We have performed more CoolSculpting procedures than any other office in West Houston, and our level of expertise is unparalleled. Contemporary architecture filled with green marble and fresh flowers, luxurious amenities, compilatory parking, and our CoolSuites make CoolSculpting a wonderful experience.
MD AESTHETICA GIVES NATURAL-LOOKING COOLSCULPTING RESULTS
MD Aesthetica's master providers have all been trained by Zeltiq on giving t best results and have attended CoolSculpting's master course in Pleasanton outside of San Fransisco. We know how critical it is to place the applicators correctly to get a natural result and our staff pays meticulous attention to doing so along with each individual's fat reduction needs. Prior to a treatment we always carefully determining the ideal candidate for CoolSculpting and create a personalized treatment plan designed to achieve optimal and exceptional results.
MD AESTETICA DELIVERS EXCEPTIONAL RESULTS
We know our patients are looking for the best results possible in Houston and that is exactly what MD Aesthetica aims to deliver. Every CoolSculpting treatment at MD Aesthetica is custom-tailored for the individual patient's needs. Step-by-step, our staff will walk you through the process, ensuring results that match or exceed expectations. With thousands of positive reviews and patient testimonials, it is clear that our team of aesthetic professionals can achieve your desired changes.
MD AESTHETICA'S CERTIFIED STAFF
Only trust your body to a CoolSculpting Certified practice! Every year top practices from across the world are selected to send staff for training at CoolSculpting University outside of San Francisco. As graduates of the CoolSculpting University, our staff members have unique training with innovative techniques for maximizing results and treating hard to reach areas. From an in-depth knowledge of the human anatomy as well as possessing the newest applicators and techniques in Houston, the team at MD Aesthetica is outstanding. Having done thousands of Coolsculpting procedures over the years, our staff has the background to ensure a successful body sculpting procedure.
MD AESTHETICA'S COOLSUITES
Eliminate unwanted fat while taking a well-deserved break at MD Aesthetica. Our flagship clinic in Memorial City has two spacious Coolsuites, Our CoolSuites have smart TV's with Netflix, snacks, beverages, extra seating and a selection of trendy magazines for your comfort. Our CoolSculpting treatments are performed in a relaxing, spa-like environment. With complimentary Wi-Fi and Netflix, each fat reducing treatment will be an enjoyable, rejuvenating experience.
DUALSCULTPING AT MD AESTHETICA
MD Aesthetica is the only plastic surgeon based clinic with 4 machines under one roof in the Houston metropolitan area. Having more then two machines, MD Aesthetica is able to offer, the ability to treat multiple areas during the same session. Usually this means twice the results, in half the time though we have used up to 3 machines and applicators on a single patient during a 45-minute window. In less than an hour, we can address both thighs, flanks, breasts, arms – any two areas at once with MD Aesthetica's innovative, dualSculpting capabilities.
MD AESTHETICA'S ADVANCED FASTER TECHNIQUE
While traditional CoolSculpting takes up to 60 minutes per cycles, MD Aesthetica offers to patients Zeltiq's newest, cutting-edge 3-in-1 CoolAdvantage applicators as well as the new CoolAdvantage Petitie and new CoolAdvantage and CoolCore Advantage Plus. By using the most technologically advanced Cryolipolysis techniques on the market, we can provide the same trusted CoolSculpting results with the CoolAdvantage in only 35 minutes – 50% faster than most clinics in Houston.
Come see why MD Aesthetica is the best CoolSculpting clinic in Houston.
713-799-0000